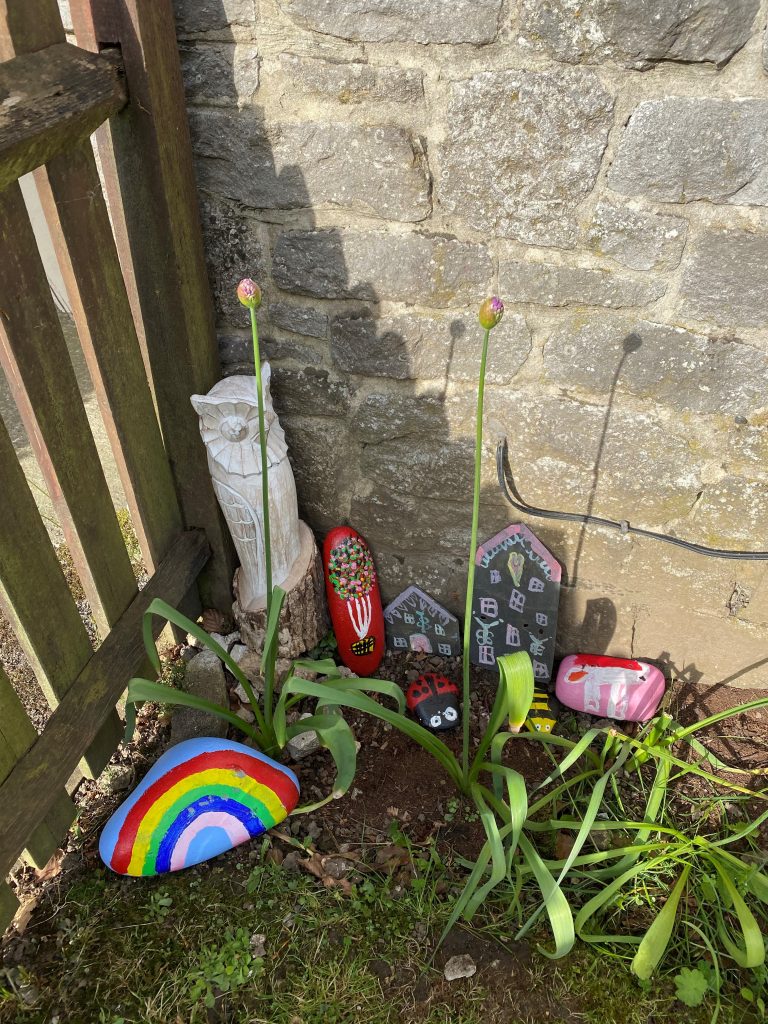 Day 49 of Hartington Virtual Open Gardens and the phtoos today is of Rosie's very colourful and creative rock garden including a ladybird, a bee, a sheep, flowering shrub and the rainbow. Well done ! Sure we will revisit when the aliums are in full bloom.
Thanks to all for submitting garden photos, we are still accepting new gardens as well as return visits to see how the Spring has allowed the garden to develop.
Photos and brief commentary to hartingtongardens@btinternet.com with a maximum of 5 photos per posting please.
The next garden will feasture on May 20th at 9.00am.