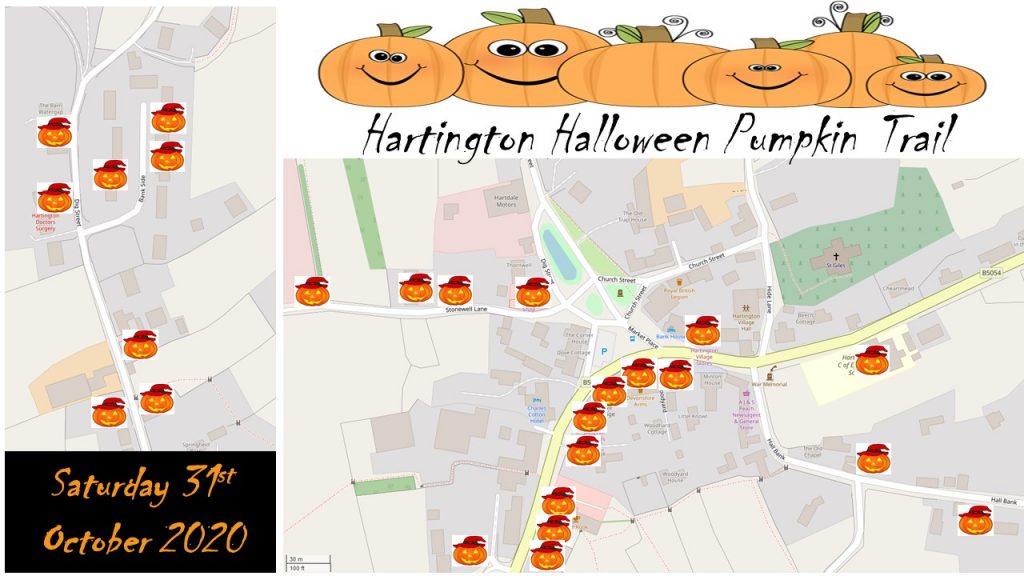 Latest Covid guidance from Derbyshire Dales District Council regarding Halloween activities has been posted on their website and is listed below. Please follow the guidelines to help reduce the spread of the virus and to prevent Derbyshire Dales being raised into Tier 2.
If people decide to go out on 31 October, they must follow these safety measures.
However, to reduce the risk to children and others and to combat the rise in infections, we are recommending that people do not go knocking on doors or collect sweets from communal bowls.
There are many alternatives to this that mean the frightful season can still be enjoyed:
Be creative: create a pumpkin trail where you live so everyone can join in without knocking on doors.
Be active: get dressed up and take a walk around your neighbourhood to see homes decorated for Halloween.
Be virtual: consider an online party with decorations, fancy dress and themed food. Play Hallowe'en games, bake Hallowe'en treats or tell spooky stories.
Be social: take pictures of your spooky costumes and activities to share on social media.
Be colourful: dress up the outside of your house with Halloween decorations for you and your neighbours to enjoy.
Be treat-wise: buy your own sweets to give to your children so they don't miss out.
Be bright: if you carve a pumpkin, use a battery-powered light inside it to reduce the risk of fire.
https://www.derbyshiredales.gov.uk/your-council/news-and-publications/latest-news/3174-keep-safe-at-halloween